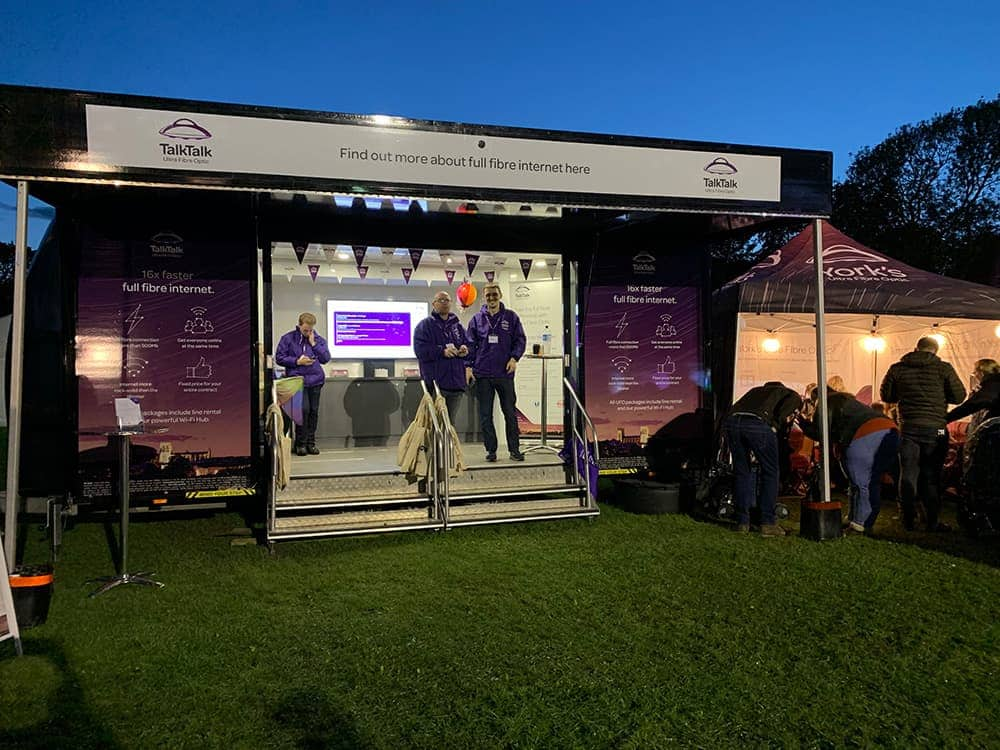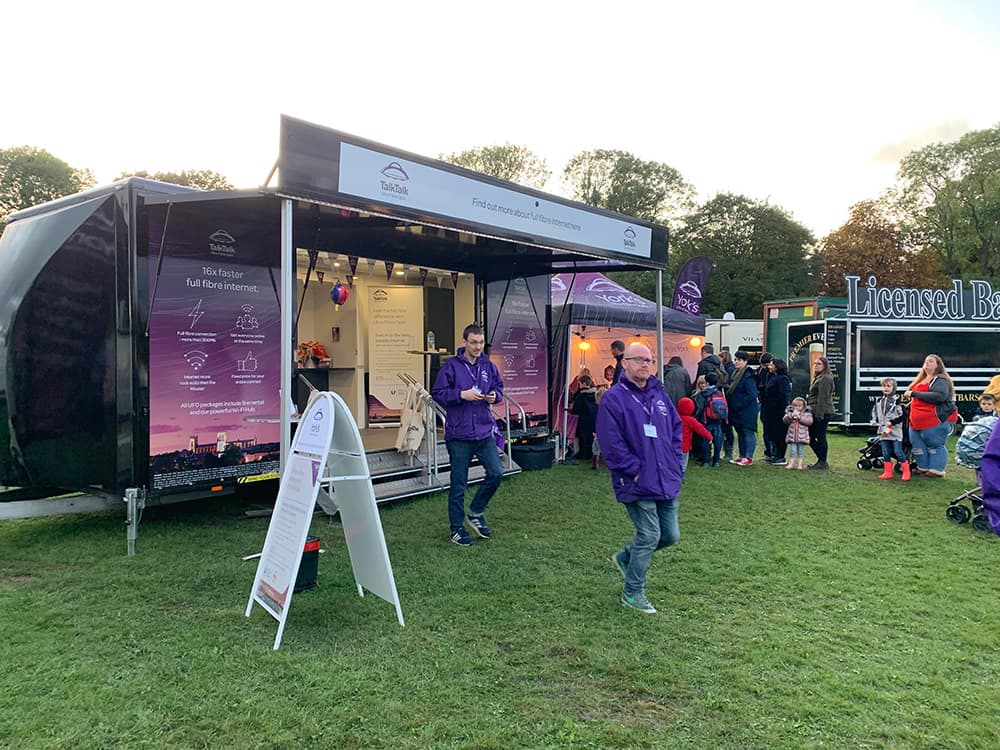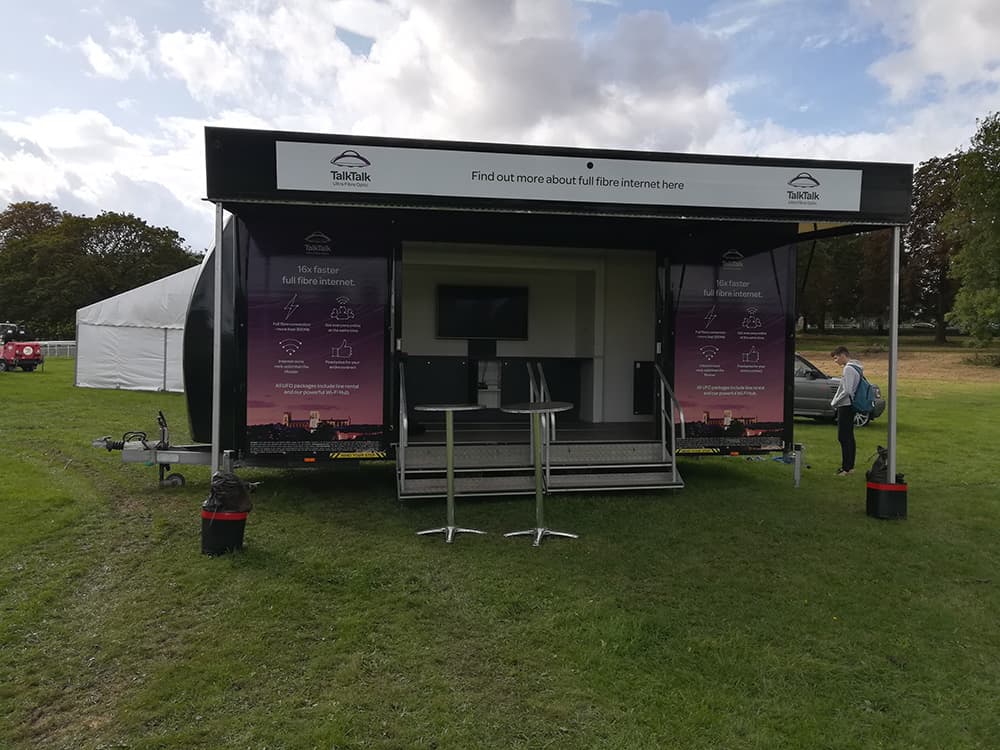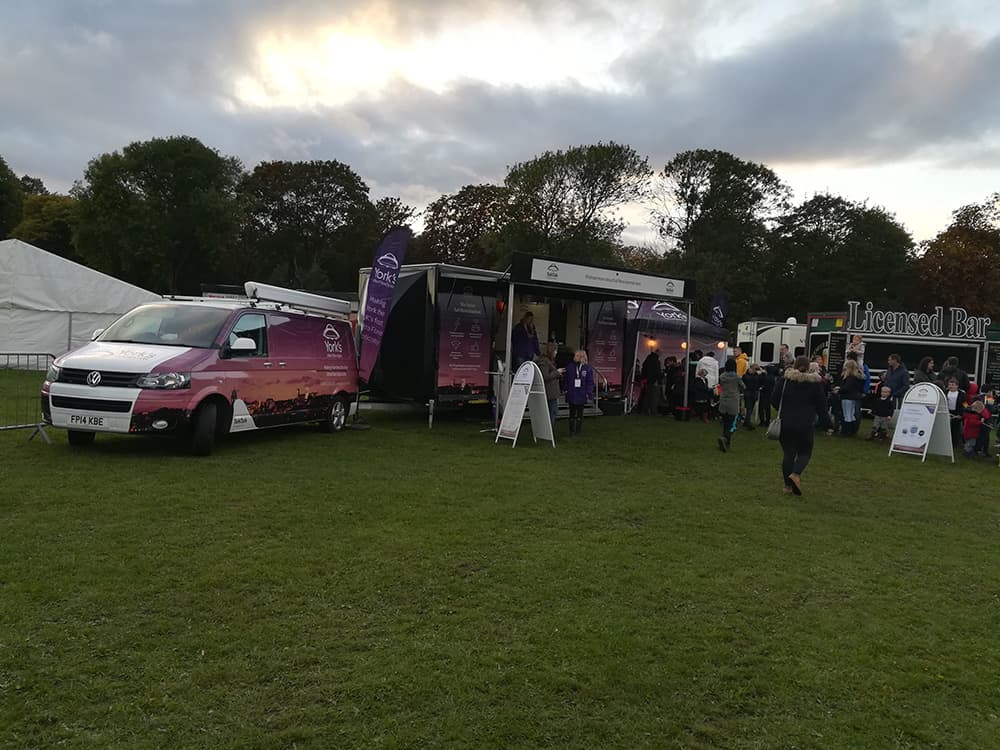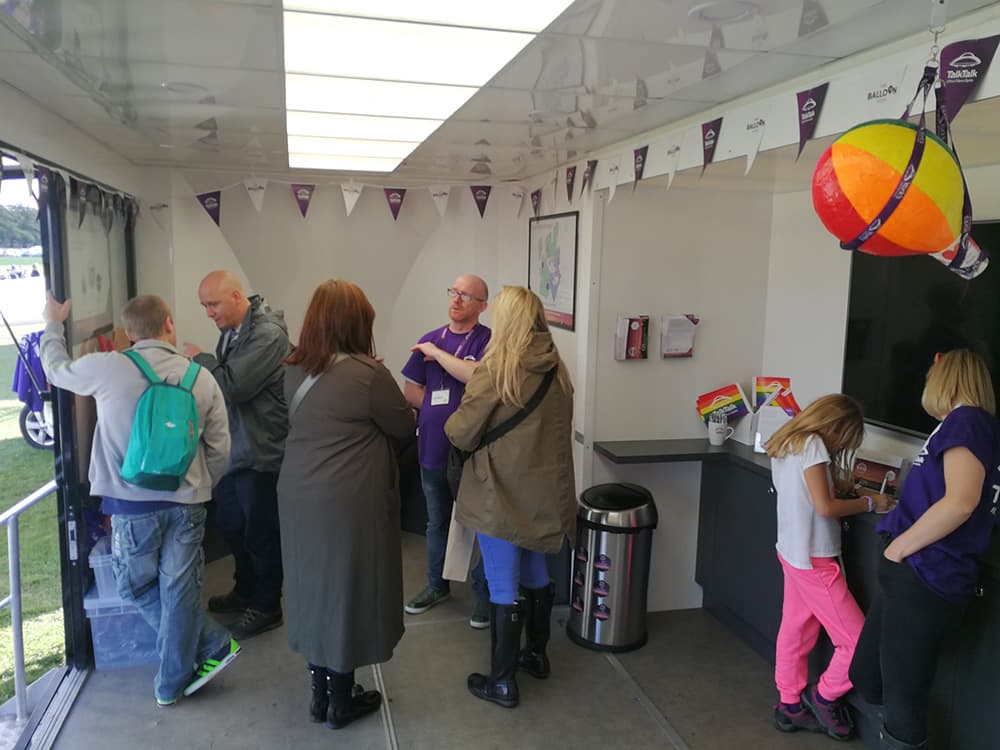 It was great to see our new towable exhibition trailer in action at the end of September with our valued customer, Talk Talk, at this years Ballon Fiesta in the historic city of York.
Although the weather wasn't kind, the exhibition unit worked well and kept the Talk Talk team from the elements. This state of the art trailer is available for rent delivered to any location nationwide.
It features a slide out to give a larger display area inside along with full electrics, lighting and large flat screen TV to display your marketing images or videos. It also has a seating area, a fridge and a sink. There is plenty storage too, giving you ample room for all of your brochures and marketing give aways. There is space on both the inside and outside of the trailer where your branding can bee added to suit the occasion.
For further details please contact a member of our team who will be glad to help with your enquiry.